Not getting enough sleep increases the risk of chronic pain syndromes. For those suffering from back pain, getting comfortable enough to sleep is an especially delicate issue.
If you're not able to get your spine into the most ideal alignment and get as much support as possible, it will likely mean enduring more pain during the night. When back pain keeps you from sleeping, you're kept from getting the rest you need to be at your best the next day. Prolonged sleep deprivation often has severe consequences, so it's important to do what you can to get a good night's sleep and help your body. Fortunately, there is a special designed pillow for you to cope with chronic pain during the day that can ease symptoms enough to sleep at night.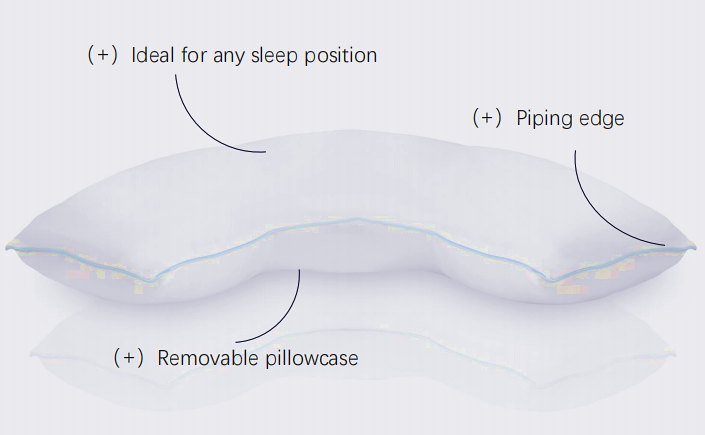 This pillow is ideal for anyone who suffers from back problems and even provides adequate back support to nursing mothers. Its removable pillowcase is made from 100 percent cotton and can be machine washed for effortless maintenance.
Good for:
Side and back sleepers
Sleepers in all weight groups
Back and shoulder pain sufferers
Sleepers with shifting loft preferences
Features:
Out case: 100% cotton fabric
Filling: 7D polyester fiber
If you would like to know more about this pillow, please visit our website: http://www.springtextile.com Or Spring Home textile video channel: https://www.youtube.com/channel/UCMCz-yKQMYxA1e2Uscw5PHw Also can contact Tina at: sale3@springtextile.com