When it comes to Mattress Protection, you just can't beat a Terry Waterproof Mattress Protector. These mattress covers offer great protection against bed wetting accidents and are very hard wearing and long lasting. It is made up of 2 layers.The upper side is made from 100% cotton Terry Pile. The underside is made from 100% polyurethane, and is therefore 100% waterproof. They are machine washable at 40 Degrees. These mattress Protectors are hotel quality standard and have elasticated corners for easy fitting. They are available in a range of sizes: Single, Double, King Size and Super King (Queen) Size.  We would recommend purchasing 2 mattress protectors.That way you can wash one against the other when accidents do occur.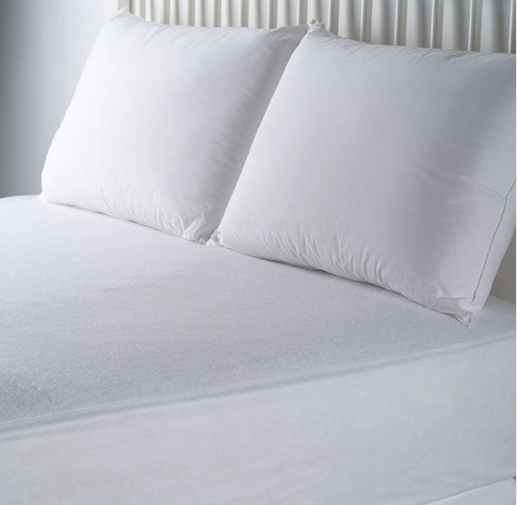 We are a professional supplier of waterproof mattress protectors, mattress pad,disposable bed pads.  We stock various types waterproof mattress protectors and all our mattress protectors are available in Single, Double and King Size.
To find out more about bamboo mattress topper and bedding collection manufacturer imformation or home textile products, please visit our official blog: www.springtextile.com/blogs/ or our website:http://www.springtextile.com/.
If you are a importer or whole seller, please contact to get a quick feedback at: [email protected] or [email protected]