A waterproof mattress protector is essential to protect your mattress from urine, spit-up, sweat and other bodily fluids that are part of life.  Wet or damp mattresses provide a perfect environment for bacteria, mold, mildew and fungi, which can lead to a toxic sleep environment.
Plus, wetness can ruin your mattress!
Currently, the only way to get complete waterproof protection for a mattress is with a plastic lining or membrane in a cover or protector pad. But it's important that you choose the right plastic, as not all plastics are the same. In fact, most can be quite toxic.
Polyethylene – Safe but unsuitable for mattress pads
Polyethylene is a safe plastic. If you want to buy a MATTRESS that is already waterproof, then get a mattress that has a built-in covering made with polyethylene.
Unfortunately, polyethylene is not ideal for mattress pads that need to be washed frequently, since it does not hold up wash after wash. It's rare to find a polyethylene waterproof mattress protector on the market and if you do, don't expect it to last long.
Wool Mattress Pads – a natural, safe option but not entirely waterproof
Since wool is moisture-resistant and dries quickly, wool mattress or "puddle" pads are sometimes used with mattresses that are not waterproof. Many wool puddle or piddle pads actually have synthetics in them, such as polyester, so look for 100% certified organic wool from a company you can trust.
You can't count on wool alone to waterproof a mattress. If there is a lot of wetness from a baby or child, it can go through to damage the mattress and create mold and mildew problems. I recommend layering one or two organic wool mattress pads (specifically designed to block wetness) with an organic cotton mattress protector to serve as extra layers of protection. Cotton absorbs moisture and wool repels and wicks moisture away. When used in concert, the wool and cotton pads together can block the wetness.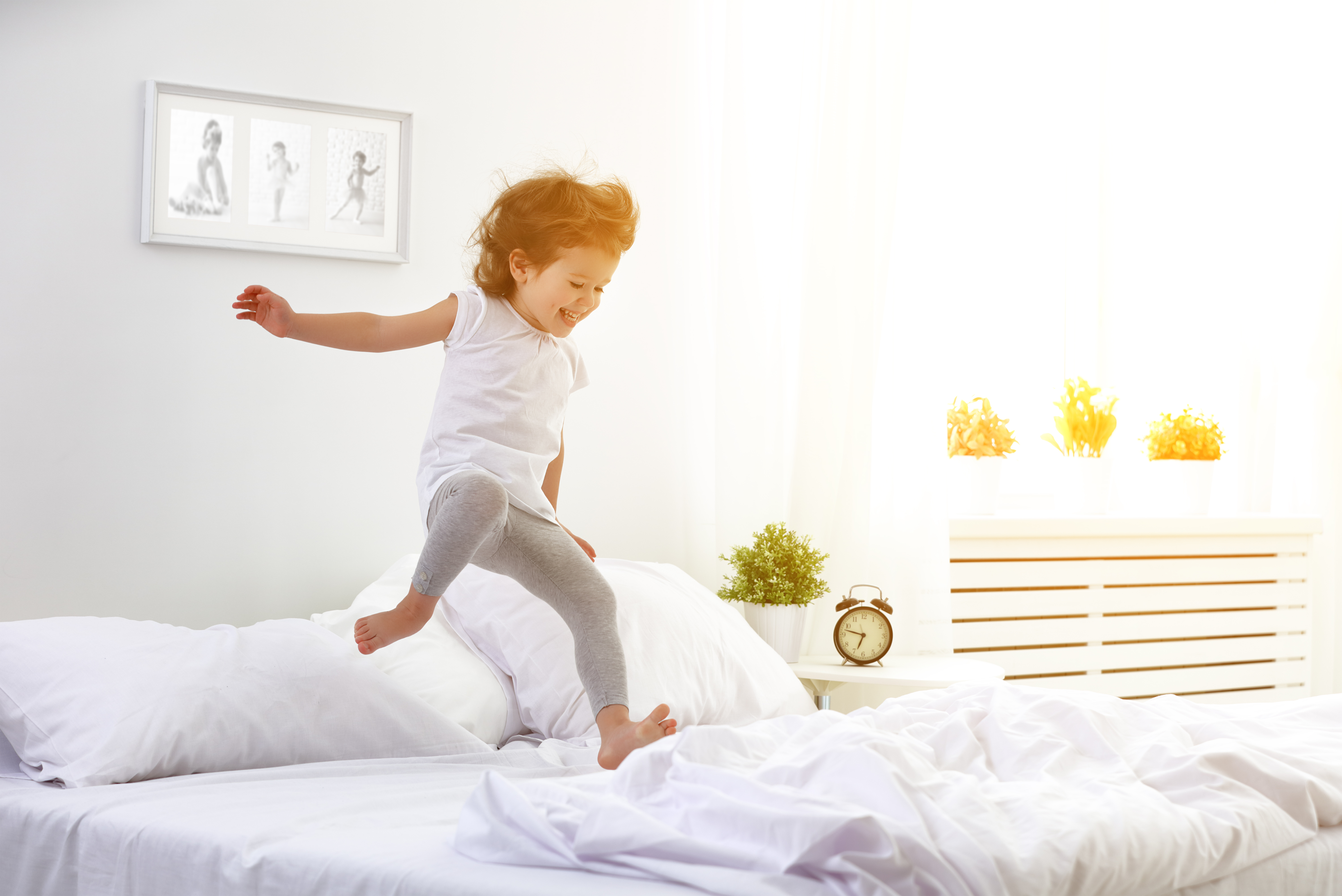 What do I recommend for a guaranteed non-toxic, 100% waterproof mattress protector?
The Spring Organic Cotton Waterproof Mattress Pad is completely waterproof, confirmed non-toxic, and hypo-allergenic. Made with an ultra-thin film of polyurethane plastic (2% of the product) completely surrounded by two layers of organic cotton, it can withstand even the worst nighttime accidents while still allowing the material to breathe. There's no plastic chemical odor and the organic cotton provides a non-sweaty sleep surface. The Spring waterproof protector pads are of the highest quality, and easy to machine wash and dry.
The polyurethane plastic film that Spring uses has no toxic chemical additives. It does not leach chemicals or off-gas into your sleeping environment.
As I searched everything out there on the market, I can definitely say you can't find a safer waterproof mattress protector than this for your family's sleep environment.
If you are a importer or whole seller, please contact to get a quick feedback at: [email protected] or [email protected].
Also, if you want to buy a mattress topper, you can consult this blog.