Huangshan Spring Home Textile Group has 2 factories, both located in Huangshan, Anhui province, cover an area of  28000 ㎡ . Snuggle bedding factory specialized in filled bedding products, including pillow, duvet, quilt and blanket; Star bedding factory Specialized in waterproof products, including mattress protector and laminated fabrics.
We pick Huangshan as our manufacture hub for three reasons:
Lower Labor cost. As a inner province, Anhui has its advantage in population and labor costs;
Good  transportation. With 3 hour distance to both Shanghai and Ningbo port;
Resource-rich. Near to Jian Su and Zhejiang Province with sufficient suppliers available.
Snuggle Bedding Factory
Star Bedding Factory
This video below might give you a basic image of Huangshan Spring Home Textile Company.
The video was captured 5 years ago. With  5 year development, the company has refreshed itself and grown rapidly.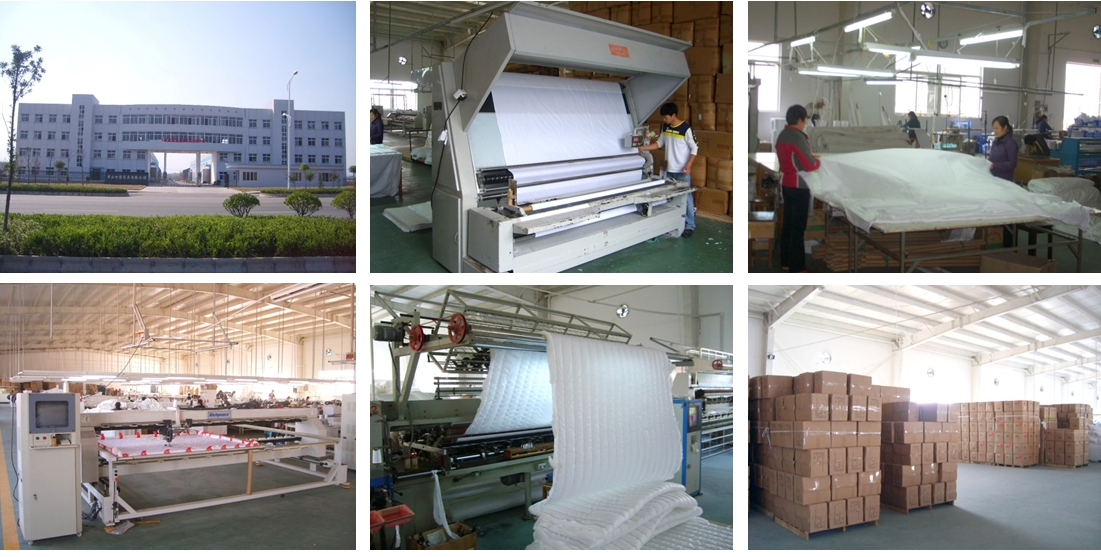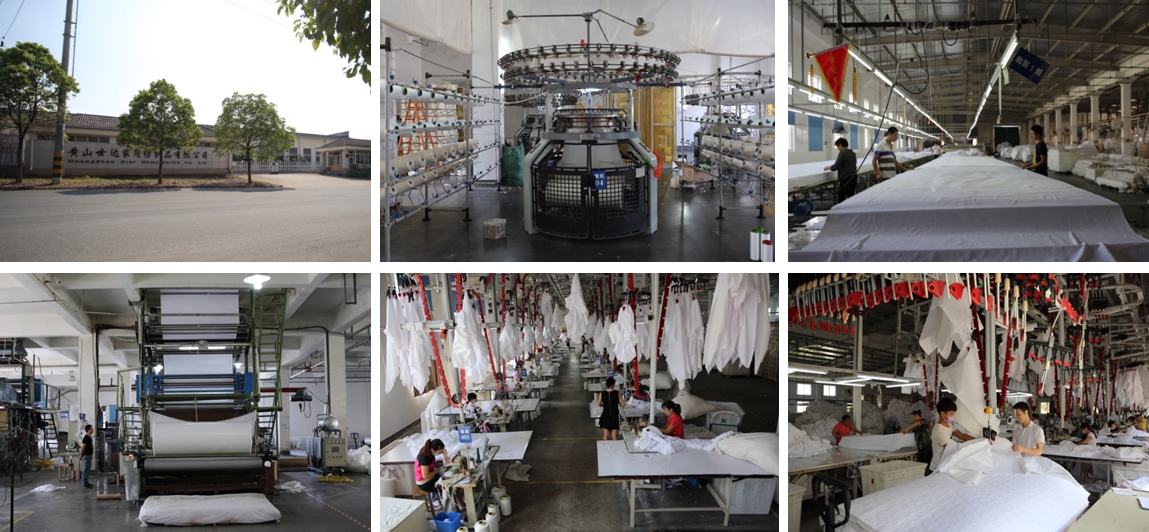 Equipment at a glance
As always, we back our products with our strict quality control system and customer service. From the manufacturing floor to our sales managers, we set the bar high because we know that you need more than a high-quality manufacturer, you need a partner.
To find out more, please visit us at: www.springtextile.com