Secure and regulate your sleep temperature with Spring Hometextile newly developed TemperLock™ winter duvet.. Lighter but warmer, ideal for winter usage.
Featuring with:
Temperature regulating fiber layer;
Heat locking zone temperature regulating fiber layer;
fluffy hypoallergenic fiber fill.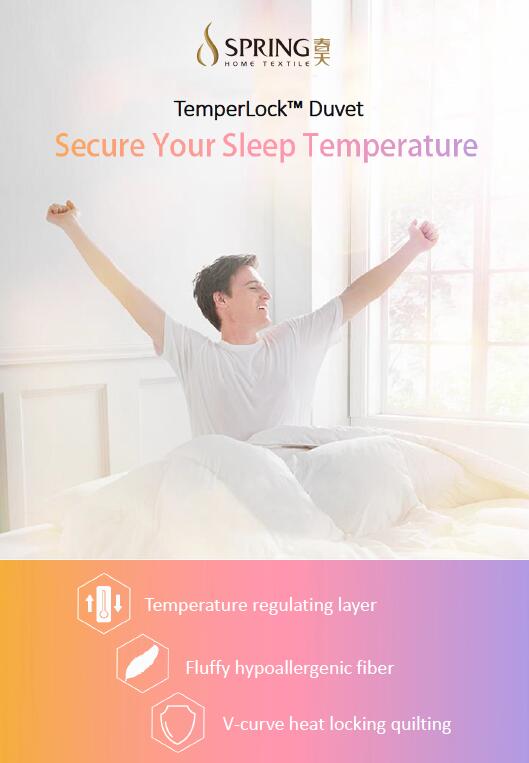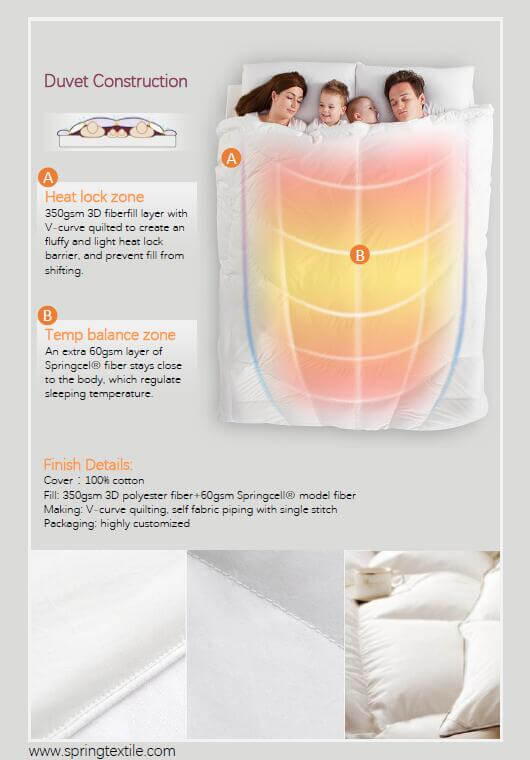 With V-curve shape heat locking quilting design, the Temperlock™ duvet divided into two zones: heat lock zone and temperature balance zone.  The heat lock zone is delicately filled with 350gsm hypoallergenic synthetic fiber.
The temperature regulating zone added with 60gsm Springcell® temperature regulating fiber, which stays close to the body.
The whole duvet, cover with 100% 250TC cotton fabric, comes with elegance self piping and single stitch.
To find out more about bedding industry or reviews from manufacturer point of view, please visit our official blog: www.springtextile.com/blogs/ or Spring Hometextile video channel.
If you are a importor or whole seller, please contact to get a quick feedback at: [email protected]