When it comes to healthy living habits, there are lots of small things we are told to keep an eye on in our daily lives. Of course, it also includes sleep health problems. Stomach sleepers are used to being lectured about all of the reasons why they should sleep on their backs — but it's not that easy to change your sleeping habits. So investing in one of the best pillows for stomach sleepers might be the solution to solve your pesky aches and pains developing in your neck and back.
So what should be consider when choosing a suitable pillow for stomach sleepers?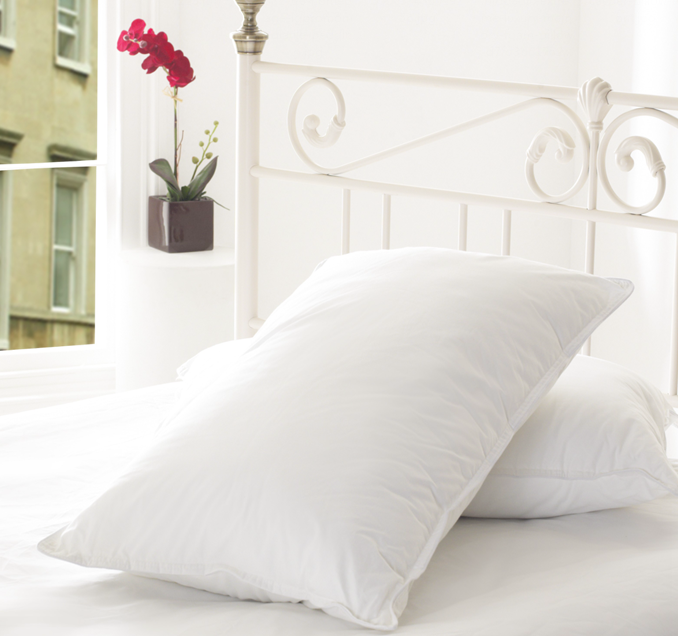 Soft and Thin
An ideal pillow for a stomach sleeper is one that's fairly thin (because imagine the strain on your neck when you're lying face-down for eight hours on a big, puffy pillow). A non-existent pillow isn't going to work, either — it's important to strike a balance between too soft and rock hard. Choose a medium support soft pillow that keeps your head from turning too sharply to the side, enables unobstructed breathing, and allows your head to sink to the most comfortable position.
Hypoallergenic
Most back or side sleepers can avoid problems related to allergens in the pillow. However, a stomach sleep will have their mouth and nose much closer to the pillow which can result in a significant increase in suffering from allergies. So choosing the hypoallergenic filling and fabric will be crucial.
Next blog we will introduce our best selling pillow for stomach sleepers. To find out more about our pillow manufacturer information and our products, please visit our official blog: www.springtextile.com/blogs/ or or Spring Hometextile video channel: www.youtube.com/channel/UCMCz-yKQMYxA1e2Uscw5PHw. Any questions, please contact Fiona to get a quick feedback at: [email protected]