What if you could change the temperature of your own clothing instead of heating or cooling your entire home?
A variety of products are emerging in the market from yarns through to finishes in generating this cooling effect. Each piece of clothing has its own web of polymers in the fabric, which expand in the cold and shrink in the heat. They will keep the wearer's skin at an even 36 degree, regulating the person's temperature regardless of the surrounding air.
Dynamic cooling features can applied at the padding process of the textile manufacturing, give a cool touch to fabrics and is becoming a popular add-on in giving fabrics a performance aspect through layering technology. Also, it can be washed more than 50 times. So, it is a cost effective way of adding a higher level of performance to get that cool feel.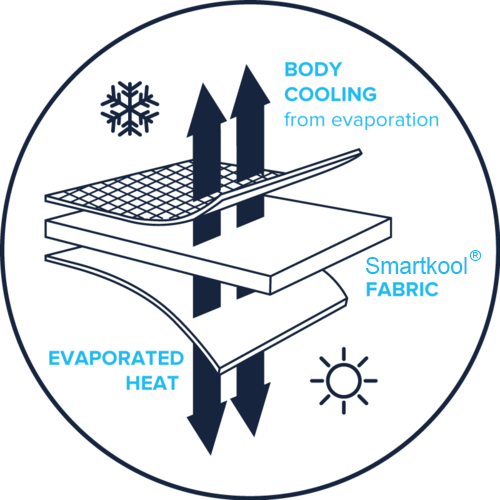 Many different kinds of people can benefit from the effects of a temperature-regulating blanket or mattress pad. People who naturally sleep hot, people in warm climates, women going through menopause and couples who disagree on the perfect sleep temperature are perfect candidates for temperature-regulated bedding. These cooling blankets can help anyone avoid night sweats and the feeling of being overheated in the middle of the night. Don't you want to know how the Smartkool® fabric differs from the fabric of other types of bedding? Please read my next blog.
If you would like to learn more about my pads please visit our website. If you are a importer or wholesaler, please contact to get a quick feedback at: [email protected]~~Tina