It is very important to choose a good multifunctional mattress, which is more closely related to the quality of sleep. Since your sheets and other bedding can affect your body temperature, sweating, and general comfort, having a mattress with a good core is even more important to falling asleep and staying asleep.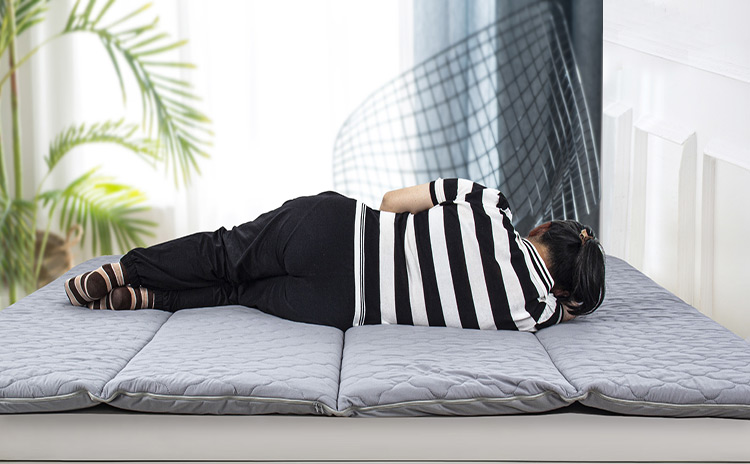 Natural bamboo fiber can absorb 20% of its own weight in water, which is the highest among other fiber fabrics of the same density. It has excellent resilience, and its wear resistance ranks first among the five natural fibers in the world. We use bamboo fiber material to make the inner core of the bamboo fiber mattress, which is combined into a multifunctional bamboo fiber mattress, which is not only environmentally friendly but also beneficial to physical and mental health.
Our new eco-friendly mattress – four-fold bamboo fiber mattress, due to its natural fiber elements, can promote the metabolism of human cells and give people a good sleep quality. Therefore, it has become very popular at the moment.
Features:
Four-fold design, space-saving; suitable for home use, such as reading, yoga or sleeping, etc.
Natural bamboo fiber helps keep skin comfortable and dry, promotes blood circulation and metabolism; relieves fatigue.
Extra durable, breathable, eco-friendly and degradable.
Super soft quilted out cover, zipper design, easy to take off and machine wash.
Learn more: http://www.springtextile.com/sleep-nature/ Or Spring Hometextile video channel: www.youtube.com/watch?v=SjIxrCeUqXc , also can contact Angel at: [email protected].