Nowadays, more and more parents begin to pay attention to the baby's toiletries and bedding. "I want to give children better comfortable sleep conditions to ensure healthy growth when economic conditions permit."
In this blog, I will recommend our 2 best-selling baby products- muslin blanket and washing cloth. Muslin bedding features double gauze blankets, cover, washing cloth, allowing you to perfectly curate the look and feel of your bed and bathroom.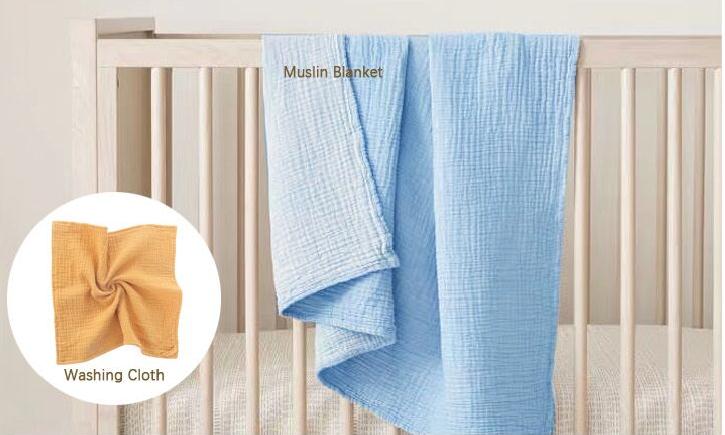 What Is Muslin?
Cotton muslin is soft, breathable fabric. The better qualities of muslin are fine and smooth in texture and are woven from evenly spun warps and wefts, or fillings. They are given a soft finish, bleached or piece-dyed, and are sometimes patterned in the loom or printed. Suitable for making baby toiletries and bedding. Protect for your baby's delicate skin. It's also incredibly easy to care for and still soft after washing. Suitable for all seasons.
What are the feature of muslin?
Color is very fashionable.
Keep your baby warm and safe in your arms when baby sleeping.
This combination leads to breathable, comfort and durability.
Strong water imbibition, material safety.
Multifunction washing cloth- use for (face towel; burp cloth; nursing cover; baby bib; diaper towels +pillows towel).
Learn more: https://www.springtextile.com/baby-collection/,Or Spring Home textile video channel: https://www.youtube.com/watch?v=tN1Kzrj47cg, also can contact Angel at: [email protected].